Welcome to the Prestige Creations Co.,Ltd. Factory
Since our establishment in 2006, we have gained respect from clients all over the world. Serving both large retail outlets and private individuals, our flexible operation allows for any size orders. We have contracted deals with stationery stores, banks, event planners, wholesalers and private individuals. No job is too big for us to take on, or too small for us to disregard.
Each product is either made from or covered with 100% hand woven hemp, silk, lace, vinyl, satin, faux silk, velvet and suede textiles, which we hand pick to ensure the highest quality. Take us up on our guarantee of high quality products, fast delivery on orders and an always changing variety of extraordinary designs that will impress, inspire and sell. Trending bag products are hemp bags, linen bags and bite packaging bags that can be personalized and customised in every aspect.

Featured Wholesale Products
There is no limit to the number of guests you can impress with our hand-crafted luxury wedding invitation boxes. You are given hundreds of options to choose from in order to make your invitations stand out in style. Our collection is one of the best selling in the entire industry world wide. Collection included boxed wedding invitation, silk invitation boxes, hinged lid boxes, monogram embroidered invitation boxes and wedding card boxes.
Over the last decade the Prestige Creation factory has been permanently designing and manufacturing new packaging box creations. Included are our famous silk jewellery boxes, velvet jewellery boxes as well as logo and monogram embroidered packaging Thai silk boxes. Our silk boxes have been exported to all over the world in all imaginable colors, customisations and sizes. We are also working on new linen photo album boxes, linen invitation and packaging boxes and have been doing many art paper covered and logo printed or logo embossed boxes, cover and photo albums.
Since 2006 our factory has been manufacturing premium quality eco bags for businesses worldwide. Our products don't stop at common cotton shopping bags, moreover we produce eco friendly hemp packaging bags, linen bags and natural jute bags that help our planet to stay cleaner. Each product can be customized with us. Our factory provides online customer service that allows customer to develop their packaging bag designs with us in a view fast steps. Our collection includes shopping and grocery bags, cosmetic bags, drawstring and zippered bags.
Discover a unique collection of folio and folder silk invitations along with select suede and velvet folders. We can embellish the design with a variety of laces, broaches, bows and flowers. These are made to order, and can be customized to suit any size. Plus for a small surcharge, you can add an embroidered monogram of your choice. Trending are our silk folder, pocket fold invitations, book folder as well as linen covered folder and silk folio invitations with monogram embroidery or brooch.
Add a touch of class to your home with an enticing collection of Thai silk and taffeta cushion covers and Asian decor. Make your bedroom sexy again by covering your pillows in pure hand-woven Thai silk. We offer embroidered cushion cover and silk bedding sets, silk pillow cover with zipper and Thai silk cushion cover. All sold for wholesale directly from our factory in Chiang Mai.
The amazing patterns in our collection of hand-woven silk shawls are like nothing you have seen before. This is a must have accessory worn around the world, and we make sure that ours are unique and of long lasting quality. Take a look at our collection which includes mudmee-patterned silk shawls, taffeta silk shawls and raw silk shawls in a large variety of colors. if you are looking for silk shawl wholesale at factory price, we are the right source. Browse through our many amazing collections, and then give us a call to get started on putting your order together. With our large and unique variety of products, we will have no problem in meeting your diverse needs.
Pick from a massive collection of hand-made quality wedding embellishments that are used to enhance the look and feel of all of your luxury packaging. Our collection is continually being expanded on by a group of innovative designers who use high quality crystal and pearl broaches as well as bedazzling rhinestone clasps. New to our collection are fancy pineapple tassels and handmade saa paper flowers. Discover wedding brooches including pearl brooches, flower brooches, rhinestone diamond brooches and pair clasp embellishments.
Interested In Our Designs? Just Contact Us!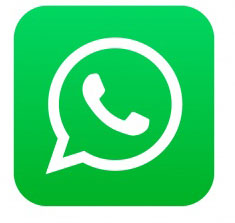 Office
PRESTIGE CREATIONS CO.,LTD.
93-94 Moo 3, Tambon Choengdoi,
Amphur Doi Saket,
50220 Chiang Mai
Factory
PRESTIGE CREATIONS CO.,LTD.
27 Moo 7, Soi Yangprathat, San Sai
50210 Chiang Mai
Feel Free to Visit Us!
(Appointment required)
Opening Hours: Mo-Sa 8 AM – 12 & 1 PM – 5 PM (Sunday closed)
Line Id: 860767574 (http://line.me/ti/p/~0860767574)